#LunaOn
TheRoad
WE WANT TO COME AND PERFORM FOR YOU!

We travel the globe performing our original work at the most exciting Festivals, Universities, Theatres, and more on a year-round basis. We would love to create a special performance and conversation tailored for your classroom, community organization, or business.
No other Ensemble in the United States combines humor, flirty wit, and incisive cultural critique like Luna. Combining performance, dance, movement, music, and laughter, Teatro Luna's Touring repertoire uniquely explores gender, race, class and identity while provoking social and political dialogue. We offer a range of program options from original full-length performances, to salon-style events, workshops, residencies and lectures!
If you are interested in learning more you can give us a call, send us an email, fill our our inquiry form, or book us immediately with our appointment system.
NOW ON TOUR: Luna's War On Women Trilogy
Each show is available independently or as a weekend or longer in repertory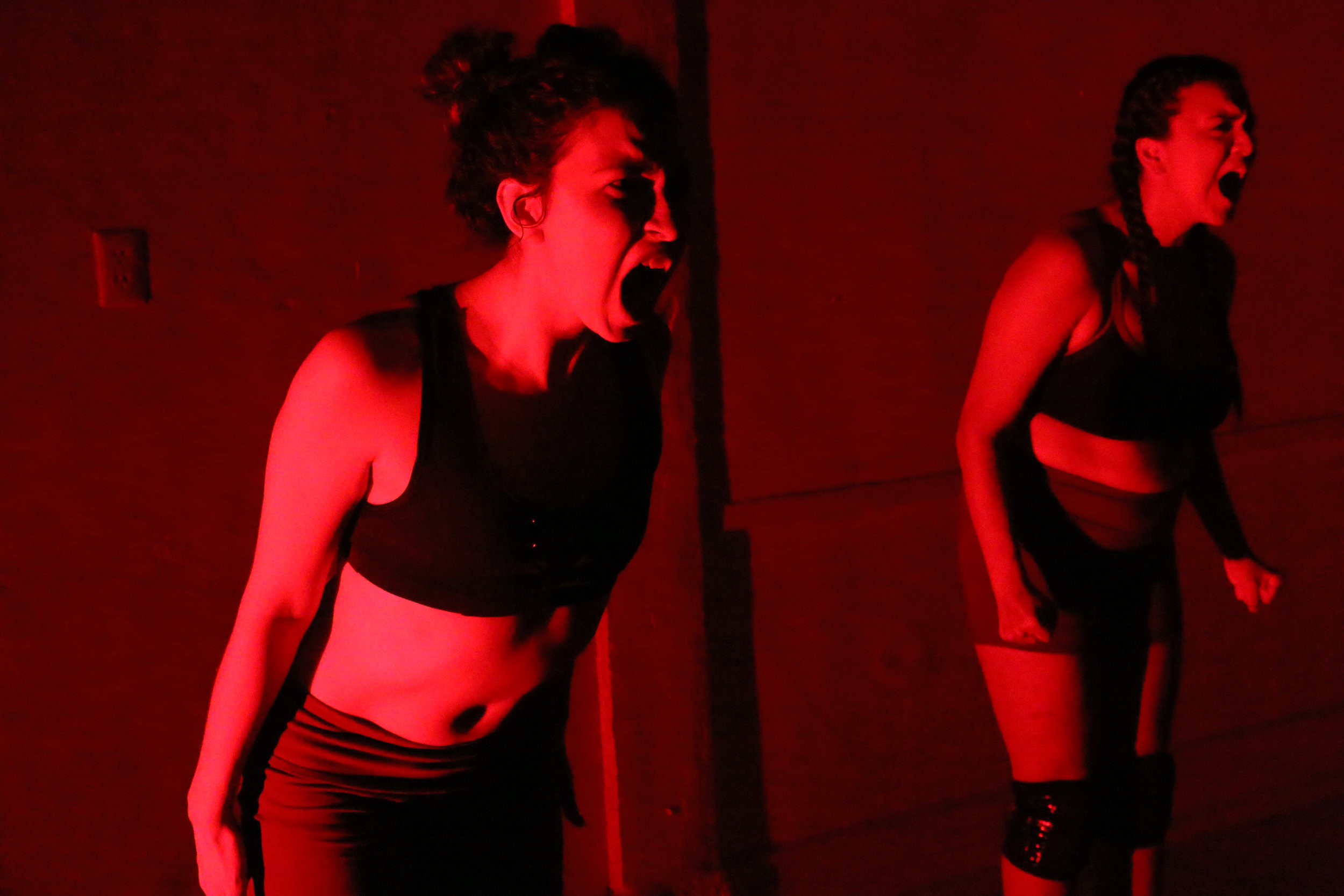 3 - 4 Performers
Based on responses from women around the country to our decaying relationship to truth- from the 2018 Kavanaugh hearings, to the repealing our reproductive rights, the caging of children, and the violence of displacement, THE TIMES examines the chaos of this current American moment and its impact on our collective mental health and our bodies.
This is the third chapter in our trilogy on themes of violence against women (offered independently or in repertory) and this genre-defying piece of political theatre is structured as an immersive meditation that will ground heightened anxieties in the face of growing intolerance around us.
90 minutes with no intermission.
5 PERFORMERS
LOVESICK is the second installment of a trilogy of plays about the intersections of identity and gender and explores the consequences of transgenerational trauma, violence, and the cultural inequalities that are detrimental to our collective health. We seek wholeness, to mend the broken pieces of our histories and bodies. Rage, laugh, cry, and then "get woke" with original music, dance theatre, video installations, autobiographical stories, and myths. We fully intend to both decry and celebrate the complexities of our American lives today.
70 minutes with no intermission.
5 Performers
In GENERATION SEX, we bare all without blushing as we explore how technology has transformed our interactions with sex, love, consent, and safety. This flirtatious and provocative performance boasts a tongue in cheek examination of the lighter aspects of social media and tech. From selfies to sex-positive Twitter rantings, GENSEX traverses to more challenging themes with stories of workplace revenge-porn, rape-culture, and violent mass shootings, all while challenging the viewer to reshape how they look at the female form through the male gaze.
90 minutes with two interactive breaks.
As an organization rooted in a belief that theatre is a tool for change, we also believe it is a tool for education and imparts many skills necessary for professional success in any field. All of our workshops can be modified to fit your class, student group or work-team, regardless of size or budget. Some of our popular workshop themes include: Activism in Virtual Spaces, Devising Theatre as a Means for Social Change, Ensemble Practice, Performing and Identity, Performing in Community, Performing Gender, Poetry and Performance, and Collaboration as a Mythology.
Lectures + Trainings + Residencies
We also offer Training in Collaborative Practice as a Culture, Devised Theatre, Equity, Diversity, and Inclusion, Feminist Theatre, Collaborative Leadership, Teambuilding, and more. Lectures and self-development work around healing, empowerment, and leadership. We also offer Creative Renewal retreats for writers, entrepreneurs, humans, and those seeking growth.
THE TIMES- Now Available For Booking!